Offices
Marietta Podiatry Group
165 Vann Street
Marietta, GA 30060M
770-422-9856
770-984-0303 fax
Cobb Foot and Leg Surgical Center
165 Vann Street
Marietta, GA 30060M
770-422-9856
770-984-0303 fax
MPG Physical Therapy
165 Vann Street
Marietta, GA 30060M
770-422-9856
770-984-0303 fax
On Call Number: 770-422-9856; follow prompts
Comfort and convenience are the hallmarks of Marietta Podiatry Group's office operations. To ensure your convenience, below is the information you need about our hours, location, appointment scheduling, insurance acceptance and billing.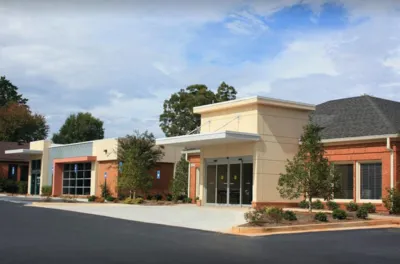 Office Hours
Monday 8:00am – 5:00pm
Tuesday 7:00am – 4:00pm
Wednesday 8:00am – 5:00pm
Thursday 8:00am – 5:00pm
Friday 8:00am – 5:00pm
Saturday Closed
Sunday Closed
Appointments
We know you have many choices when choosing a Podiatrist in Marietta , GA , so we have made requesting an appointment a simple process via our Web site. If, for any reason you cannot keep a scheduled appointment, or will be delayed, please call us as soon as possible. Appointments can be scheduled by phone or by email , and we attempt to schedule new patients within 24 hours. Emergency patients are usually scheduled on the day that they contact our office.
Insurance
Our office accepts a variety of HMOs, PPOs, and other health plans. Please call our office to verify acceptance of your insurance carrier.
Our Office
As a licensed podiatrist in Marietta , GA we believe our patients deserve to have the information needed to make good choices about their foot and ankle care. Our goal is to educate each patient and begin a relevant treatment program with the highest quality of care available. Whatever your foot and ankle trouble, we'll work together to find the answers that will comfort you and bring you relief.
We take pride in providing you with a comfortable office experience. Our qualified staff is friendly and will ensure a pleasant visit. Our main office is conveniently located in Marietta , GA . We invite you to e-mail or call our office with any questions via the
Accepted Insurance Carriers
We accept most major insurances. It is the responsibility of the patient to obtain all referrals and prior authorizations prior to their scheduled date of service. It is the policy of Marietta Podiatry Group to collect all co-pays, co-insurances and deductibles at the time of service. We file all primary insurances as a courtesy. Any balances unresolved more than 90 days will become the patients' responsibility. If there are questions please contact the Billing Department at (770) 422-9856.
Aetna US Healthcare HMO, POS, PPO, EPO, MC
Allied Benefits
Ambetter/Peach State Health
Beech Street Corporation
Blue Choice HMO, POS
Blue Cross Blue Shield
CHAMPUS - Tricare - Humana
Cigna Healthcare HMO, POS, PPO PMG - Wellstar
Clover
Community Care Network (CCN)
Companion Workplace Health
Evolutions Healthcare Systems
First Health PPO - First Health, Healthcare Compare, Affordable
Focus Healthcare Management
Great West Life POS, PPO - One Health Plan
Guardian Resources
Healthcare, Inc. HMO, POS, PPO - Healthcare Inc.
Healthstar PPO
Humana Employers Health of Georgia HMO, POS, PPO - Humana, PHCS, Choice Network
First Health
Friday
Medicare Part B
Meritain
NovaNet
One Health Plan HMO, POS, PPO - One Health Plan
Oscar
PHCS (Private Health Care Systems) EPO, PPO
Preferred Plan of Georgia - Preferred Plan
Sonder Wellcare
State Health Benefit Plan High Option - Georgia 1st/MRN
State Health Benefit Plan PPO - MRN, Georgia 1st
Tricare
UMR
Unicare
United Healthcare Choice HMO, POS, PPO
United Payors & United Providers
Facilities and Equipment
State licensed and accredited surgical center.
State licensed physical therapy department.
Diabetic neuropathy clinic.
Diabetic shoe center.
Anodyne therapy.
Diagnostic ultrasound.
Arthroscopic surgery.
Nerve conduction diagnostic studies.
Extracorporeal Shockwave Therapy.
Laser Nail.
Minimally Invasive Surgery